Fuel Efficiency
With an exceptional fuel rating, you'll arrive at your destination with fewer stops for fuel.
Powertrain Options
An advanced electric powertrain with options that combine both power and poise.
Multiple Drive Modes
Various drive modes allow you to match your mood as well as the road conditions.
An Elevated Experience
Suburban Lincoln is pleased to announce the imminent arrival of the all-new 2020 Lincoln Aviator. This fantastic new SUV is sleek, sophisticated, and guaranteed to turn heads while simultaneously getting you anywhere you need to be. Much like its name, the interior of the Aviator is designed with the theme of aviation to make drivers feel as though they've taken to the skies. With seating to accommodate seven and the choice between second row captain's chair or a bench seat, the 2020 Lincoln Aviator will feel like your own private jet. The PowerFold third-row can easily be folded flat with the press of a button to make room for more cargo. Unlike airplanes, however, the 2020 Lincoln Aviator offers available heated and ventilated Perfect Position Front Seats with thigh extenders to offer you 30 ways to adjust the seat and head restraint articulation so you'll always be comfortable. You may be wondering if a vehicle styled in an aviation theme also drives in a similar way. Well, with a combined TwinTurbocharged 3.0L V6 gas engine and an advanced electric powertrain to deliver luxurious performance and inspire greater confidence, we'll let you be the judge of that. Not to mention this engine has an official fuel rating of 13.7 L/ 100km city and 9.7 L/ 100km highway for a combined rating of 11.9 L/ 100km to get you to your destination with fewer pauses for fuel. You'll also get 450 horsepower and more than 600 lb-ft of torque for an exceptional driving experience every time you get behind the wheel. Kick things up a notch with multiple drive modes to match your mood and the conditions on the road. Simply by turning a knob in the centre front console you can alter the suspension settings, steering, shift points, and ride heights to get the perfect combination of feeling and performance. The Aviator's rear-wheel-drive platform brings excellent handling and balance, offering the propulsion-like feel of rear-wheel drive while simultaneously allowing for the confident grip of standard all-wheel drive. When you feel the need to take to the skies but don't want the time commitment of obtaining your pilot's license, come to Suburban Lincoln and take the 2020 Lincoln Aviator for a test drive. We can't wait for you to experience the luxury performance this exceptional SUV offers. Go ahead, give us a call, send us an email, or simply drop by our dealership and get behind the wheel of the all-new 2020 Lincoln Aviator today.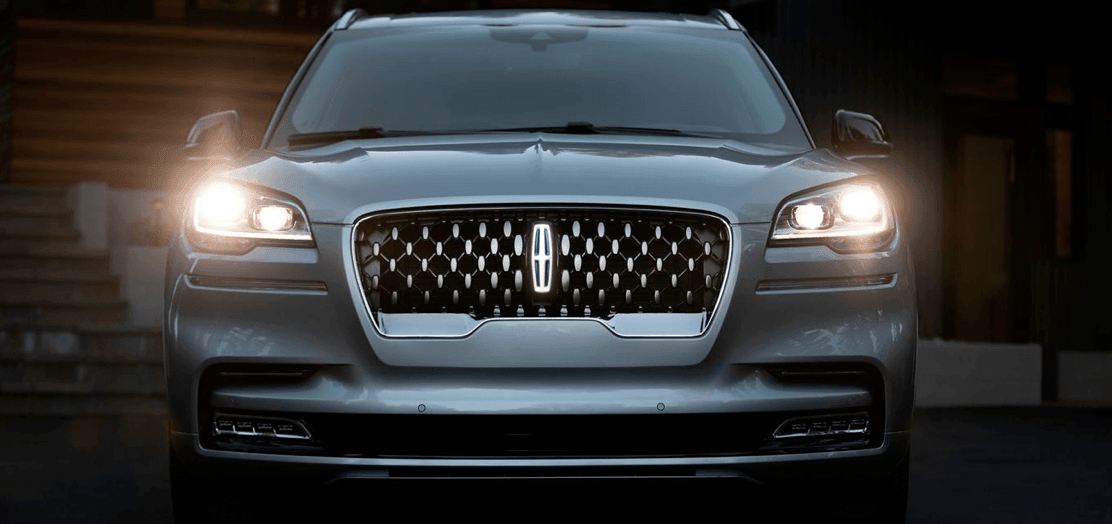 Come Visit Us!
I recently bought a truck from Suburban Motors and dealt with Sean Sterling. Sean was nothing more than a professional from start to finish. He gave me a good trade value for my old vehicle, and made the purchase of my new truck seamless. If you're in the market for a new or used vehicle give him a call, you wont be disappointed. Thank you to everyone at Suburban for your help!
Raegan Hinks
Bought a beautiful truck from Reese at Suburban Motors 2 weeks ago and couldn't be more happy with the experience!! I first came there about 6 weeks ago and hadn't found exactly what I was looking for. Reese was amazing to deal with and went on an absolute mission to find the perfect truck at a great deal based off of all the information requirements I had. After nearly a month of staying in contact and sending me some different options, she found EXACTLY what I was looking for. Dealing with Reese was the best experience I have EVER had buying a vehicle and I would 10/10 recommend her to anyone looking to purchase a new vehicle as she is amazing. Thanks Reese, so happy with my new truck!!
Lost Artistry Lash
Kevin, Graham, Sam, Charity and everyone else we encountered at Suburban Motors are amazing! We are a young married couple in our 20s who were in need of a safe and reliable family vehicle for our first baby on the way and had an outstanding experience. When we arrived we were greeted by Kevin who was efficient yet also took his time helping us find and test drive the car we had in mind. He also helped in the process of getting us the best deal possible! We returned a few days later and Graham was also such a pleasure to chat with, he is very personable and provided great customer service :) Sam made the financing process smooth and painless and then when it was time to get the licensing and insurance sorted out Charity was kind and very helpful! We were so impressed with how quick, easy and positive our experience was. Thank you all for helping us with such a huge milestone in our lives! We love our 2019 Ford Escape :)
Jade Duncan
Went to several car lots looking at a few specific makes and models of used vehicle. Sean showed me several options within my price range and was extremely transparent and reasonable. He was friendly and easy to talk to, and was not pushy as I found the sales teams at other lots to be. I found a vehicle a little over my budget, and the sales team helped make the numbers work so that I could get the car that best fit my needs and lifestyle. I am extremely happy with my choice. The paperwork was quick, and everything was explained to me clearly with no surprises. The biggest draw was that each sales person was willing to share their personal opinion and preference for each vehicle, and could offer pros and cons of each which was independent of the price. Often I find sales teams will be overly complimentary of every car you are interested in and never offer a truly honest opinion on the car's performance and build quality. I did end up in a Ford, but this was because it was my first choice make and model, not because I felt pushed towards purchasing it over other makes I was looking at. I would happily recommend them to friends and family (that don't already go here). Any apprehension you have about buying from a dealership is put to rest at Suburban.
Hayden Matthew Connor
A Little More About Suburban Lincoln
Suburban Lincoln is Vancouver Island's premier Lincoln dealership, getting drivers behind the wheel of new luxury vehicles with confidence. We offer a wide selection of luxury cars and SUVs as well as certified pre-owned models in a variety of makes and models. We want you to be able to experience our beautiful community in style and are committed to helping you find the Lincoln vehicle that you want and need. Our reputation is built on honesty and integrity, and building lasting relationsips with our clients. We relish the challenge of helping you find the perfect Lincoln vehicle for your needs and exceeding your expectations, every time you visit. Come see us at 3377 Douglas Street, Victoria, BC or give us a call at 250-475-2255 and let us prove why we are the premier Lincoln dealership on Vancouver Island.